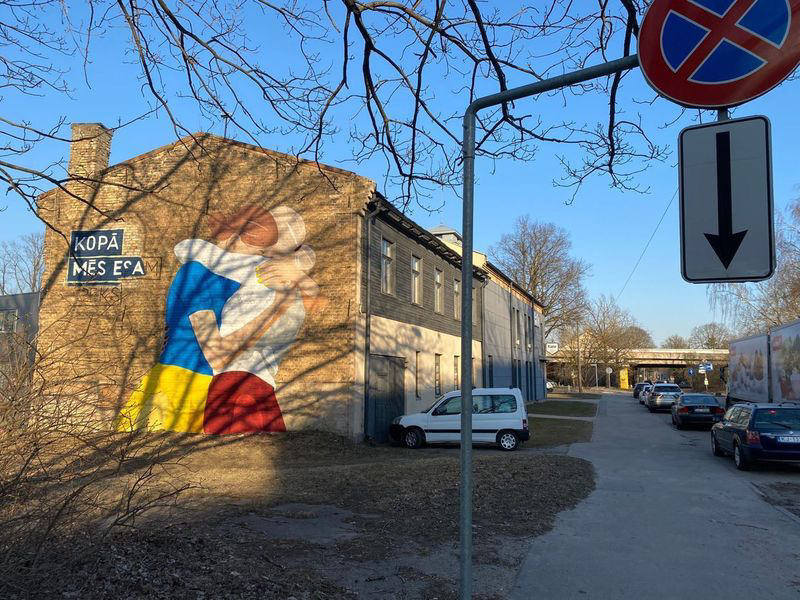 L'abbraccio iconico diventa un murales a RIGA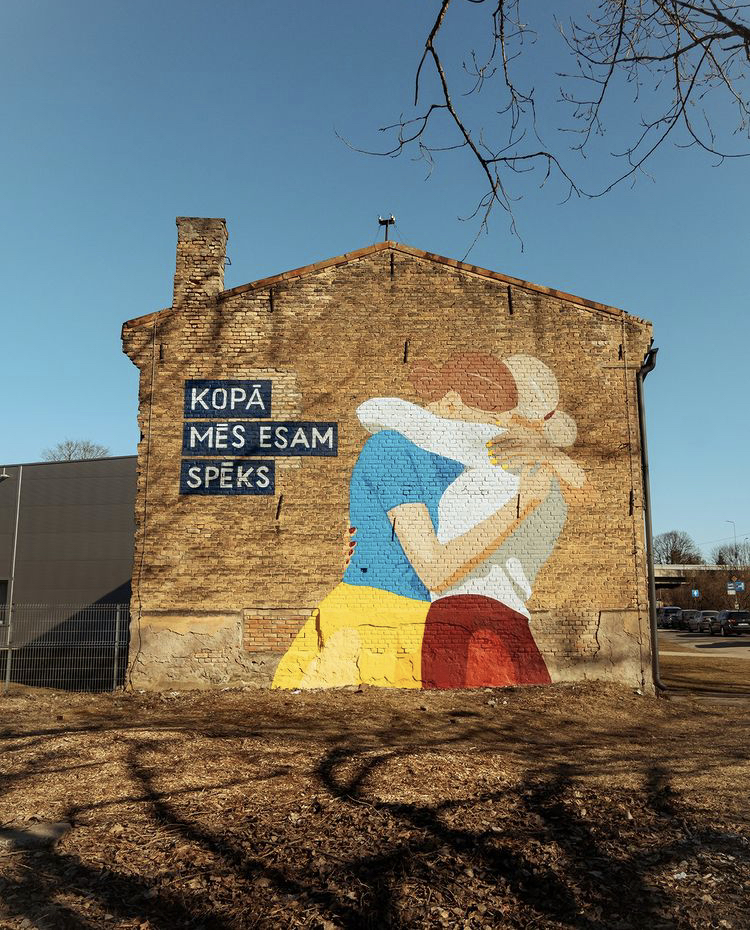 The embrace of the girls from another planet is transformed into a mural in Riga, Latvia. It's been years since this image has changed shape in the infinite sharing on the net, years in which artists from all over the world have transformed this embrace into a code that allows the transmission and understanding of a positive message.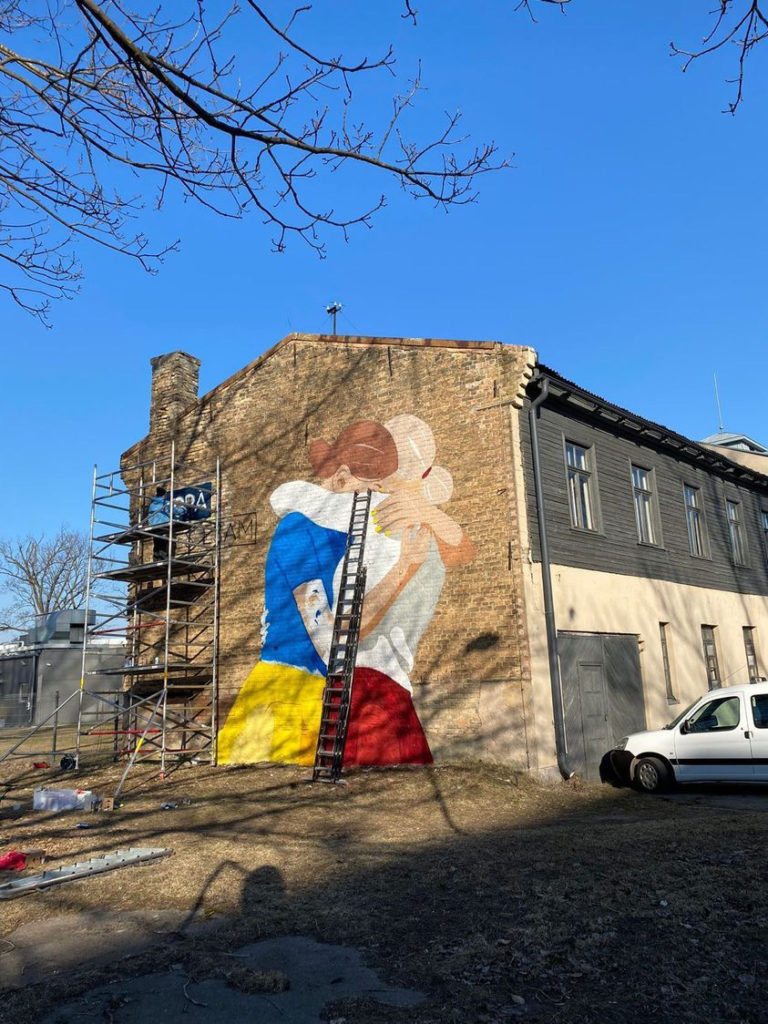 I love the infinite possibilities of this artistic exchange because the image becomes the interpreter of a universal language. the idea of the mural came from @kate who, to show his closeness to the Ukrainian people, commissioned this work, which is located in Čiekurkalna 1, līnija 6, Vidzemes priekšpilsēta in Rīga.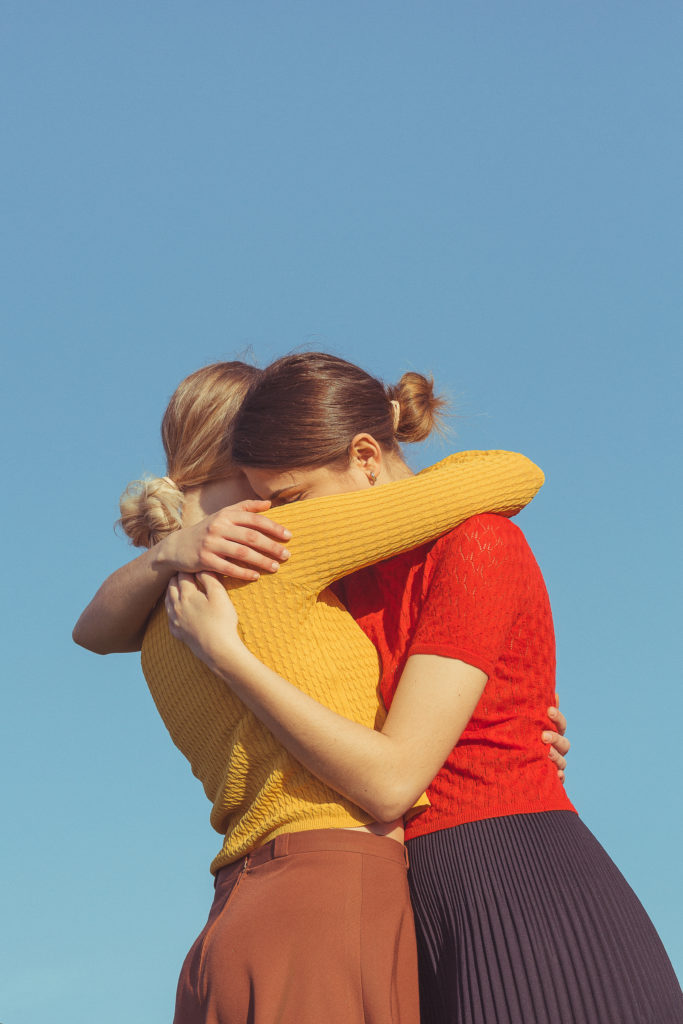 The text next to the drawing says TOGETHER WE ARE STRONG.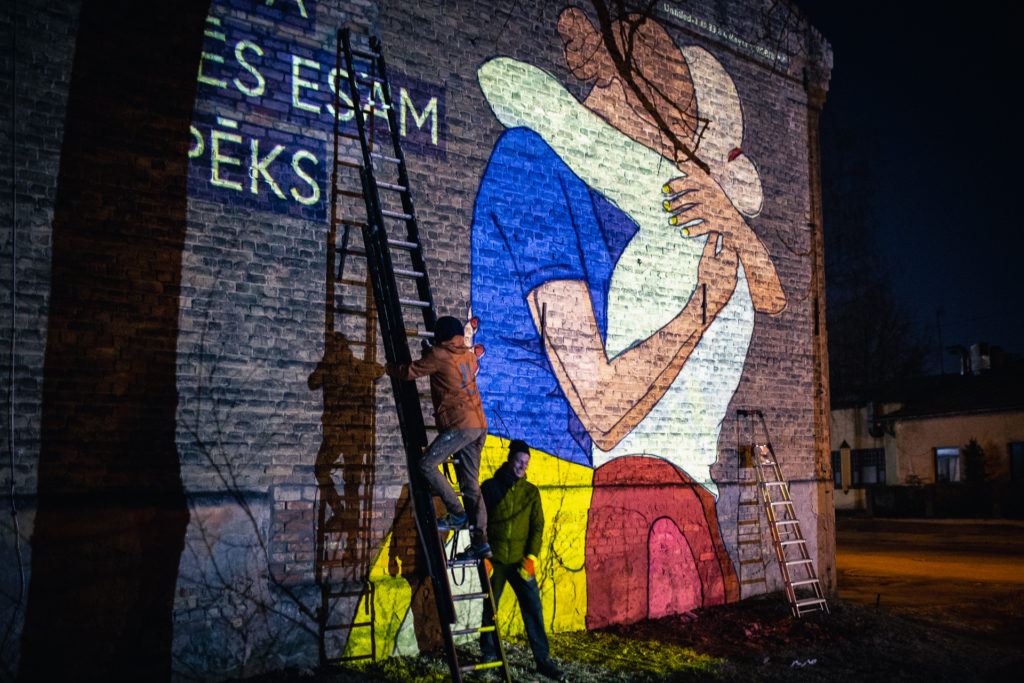 I am grateful to my Latvian friends for having created this work, which was born from the embrace of the girls from another planet and I am happy that in time this shot will always be a symbol of affection, solidarity and brotherhood for everyone.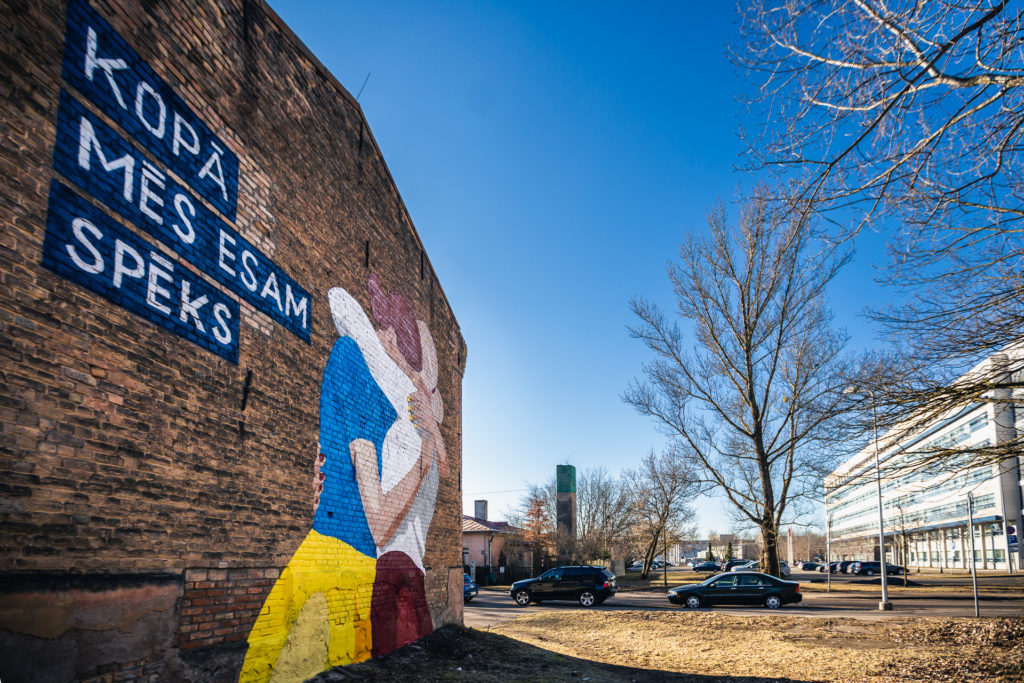 commissioner KATE mēbeles, salons
ph Francesca Tilio
illustration by BBeart graphic design
street artists Dainis Rudens Thobekk
photo models Aurora Belli Elena Ceci